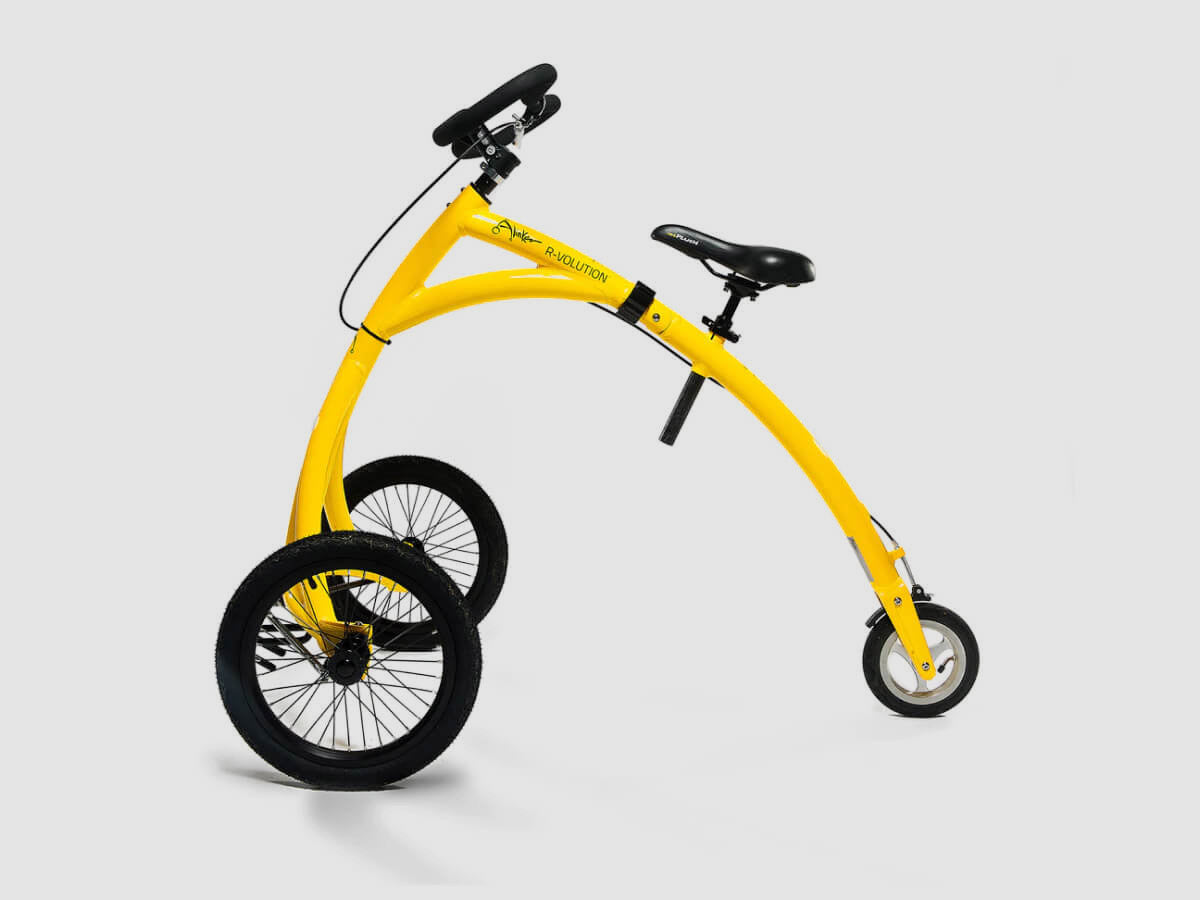 Own your Alinker in one year by paying a "Rent-to-Own" down payment and then eight monthly installments!
How the RTO Program works:
Own your Alinker with an initial deposit and 8 affordable monthly payments.
Our RTO program allows you to give an Alinker a try, for up to 4 months.With this extended period of time, you can try the Alinker in all sorts of situations from traveling to shopping to whatever you have on your to-do list! After 4 months, you decide if you want to keep it or return it. It's that simple.
For instructions on how the RTO program works and next steps, please see section below.
An Alinker bought outright costs $2,570 (plus, shipping, and sales tax where applicable). Instead, you start by paying $1,000* down to rent the Alinker for four (4) months. If you keep the Alinker, you then pay off the balance of $1,570* over eight (8) months. This works out to 8 monthly payments of $196.25*.
Two-step process.
After receiving the (a) signed equipment rental agreement and (b) four-month rental fee plus eight-month installment pre-authorization, we ship you an Alinker. Typically, fulfillment takes between 2–3 weeks, depending on our inventory.
Down Payment
If you keep your Alinker, the four-month rental fee ($1,000*) converts to a monthly down payment.
Recurring Plan
Along with the down payment, you pre-authorize a credit (PAC) to charge your credit card $196.25* per month for eight months to pay off the remaining $1,570*. Don't worry—this PAC is just a hold. Your card won't be charged immediately for the Rent-to-Own installments.
Within four months, you decide whether to return or to keep the Alinker.
Return:
First, notify our Order Desk (orders@thealinker.com) for return instructions, then pack the Alinker in the original packaging and pay for return shipping. Once our warehouse receives and inspects the Alinker, we release your pre-authorized credit according to the terms of the equipment rental agreement.
Keep:
We start your pre-authorized recurring plan of $196.25* per month for eight months.
(*Plus shipping and sales tax where applicable)
Please note: Our regular Refund Policy does NOT apply to the Rent-to-Own Program.
Awesome! How do I get started?
Review and sign our equipment rental agreement (opens in a new window).
Place your order below to make the down payment and to pre-authorize a recurring plan.