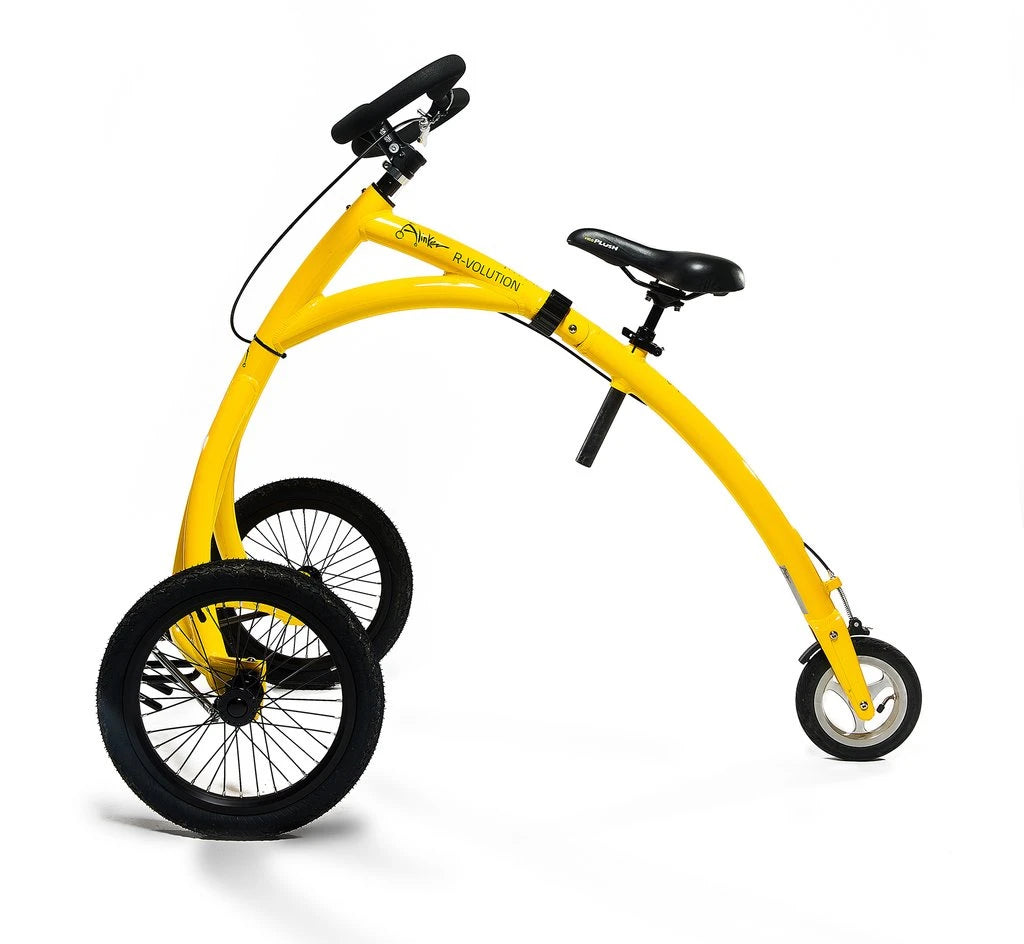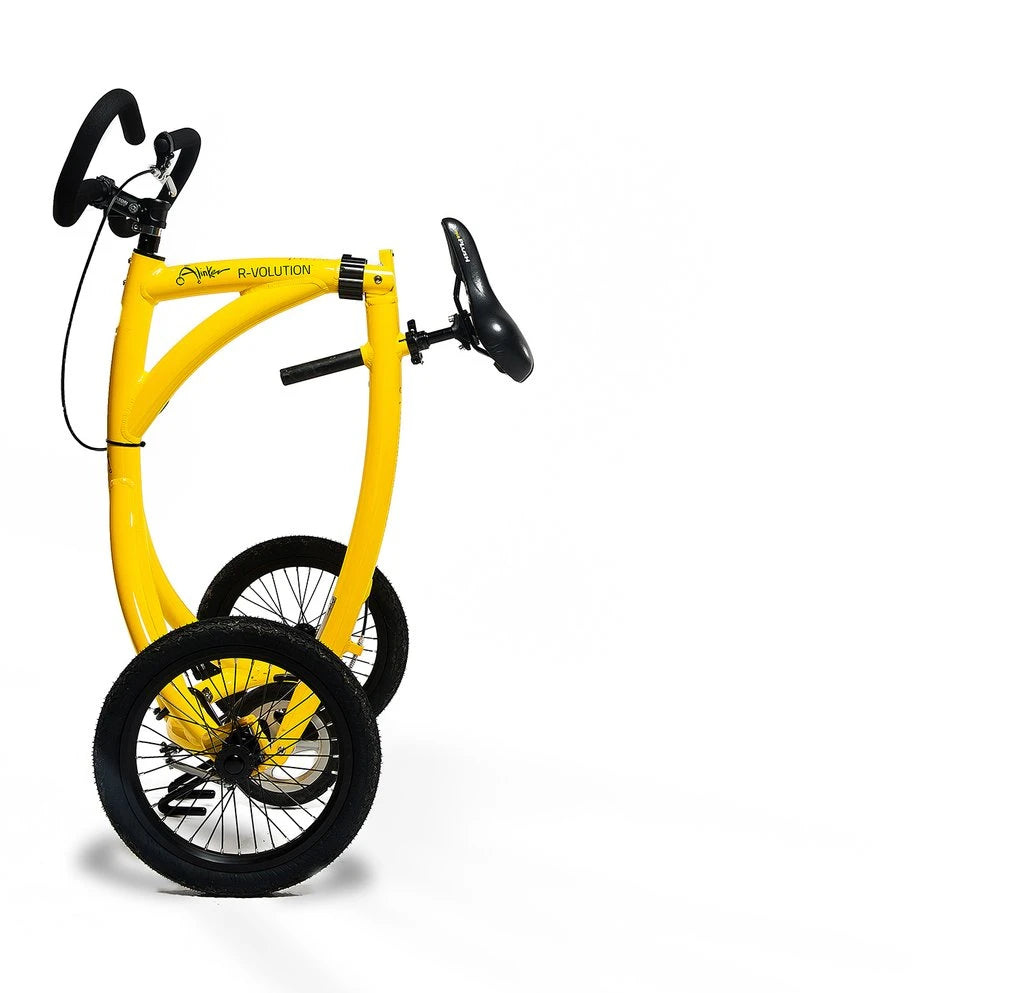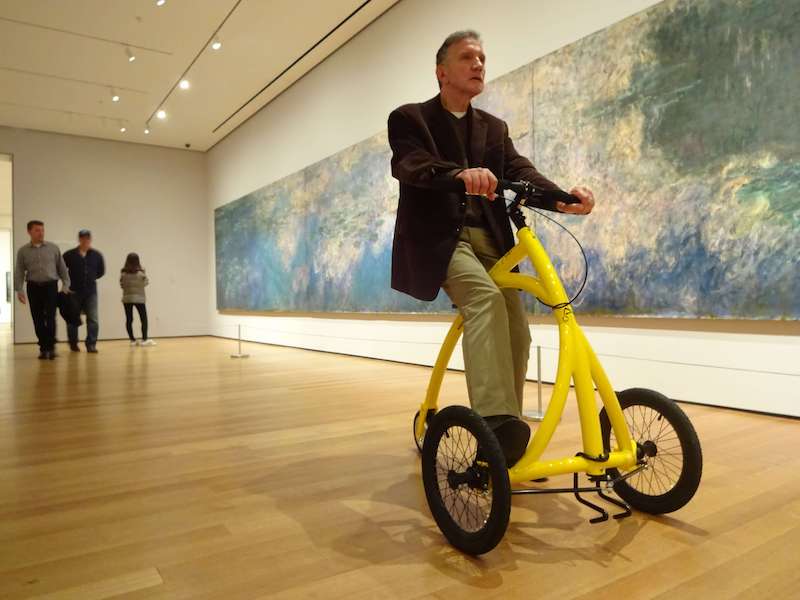 Gently Used Alinker
If you're in Canada, please
click here
The Alinker is designed for how we want to live, regardless of mobility. However, from time to time, people find that the Alinker isn't for them and send it back. Other times, people order the wrong size and we exchange it for another size.
These 'gently used' Alinkers might come with minor cosmetic damages, like scratches on the body of the Alinker or a nick out of the foam handlebar. However, they undergo strict quality controls to make sure they have only sustained minor cosmetic damages and no structural damages. Please note that the warranty policy and our 30-day return policy do not apply to gently used Alinkers.
Gently used Alinkers sell on a first come, first serve basis. You can check out available inventory below. If there is available inventory, please allow 2-3 weeks for shipping.
In the meantime, join the movement of kindness that is growing among Alinker users worldwide by signing up for the newsletter or check out The Alinker Family Crowdfunding Platform. Together, we move differently.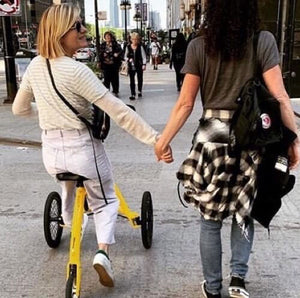 I feel secure when riding the Alinker.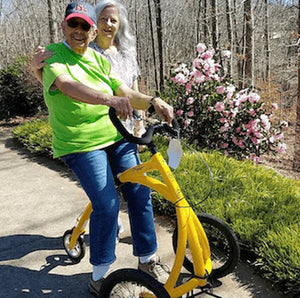 I feel secure when riding the Alinker.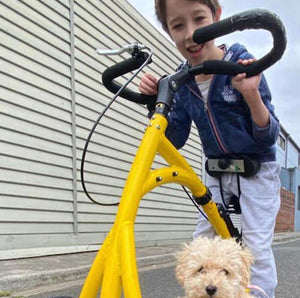 I feel secure when riding the Alinker.
From experiences over the years we have learned that the Alinker works for people who live with Multiple Sclerosis, Muscular Dystrophy, Parkinson's, CMT, Arthritis, Spinal Cord Injuries or had a stroke or an amputation, but it is essential that you have the mindset to be active again. Using the Alinker helps to activate your brain. The brain wants to work, and when activated it can create new neural pathways to motor your body, so you can regain your balance and muscle mass, mobility and independence for as much as is possibly imaginable.
The Alinker can be hard work, especially when you have lost a lot of your mobility. It takes work and effort, commitment and determination, and sometimes, with all the best will in the world, it does not work.
It is hard to say for who it works and for who it might not, hence we offer the 30-day return policy, but please do not order it when you expect an easy ride on the first day.
In general, we think this can be a guide for minimum requirements:
Have some command over your legs.
Be able to lift one leg while standing on the other.
Be aware and cognizant of your surroundings.
Be able to make judgement calls on your own abilities.
Know your limitations in order not to overdo it or be unsafe.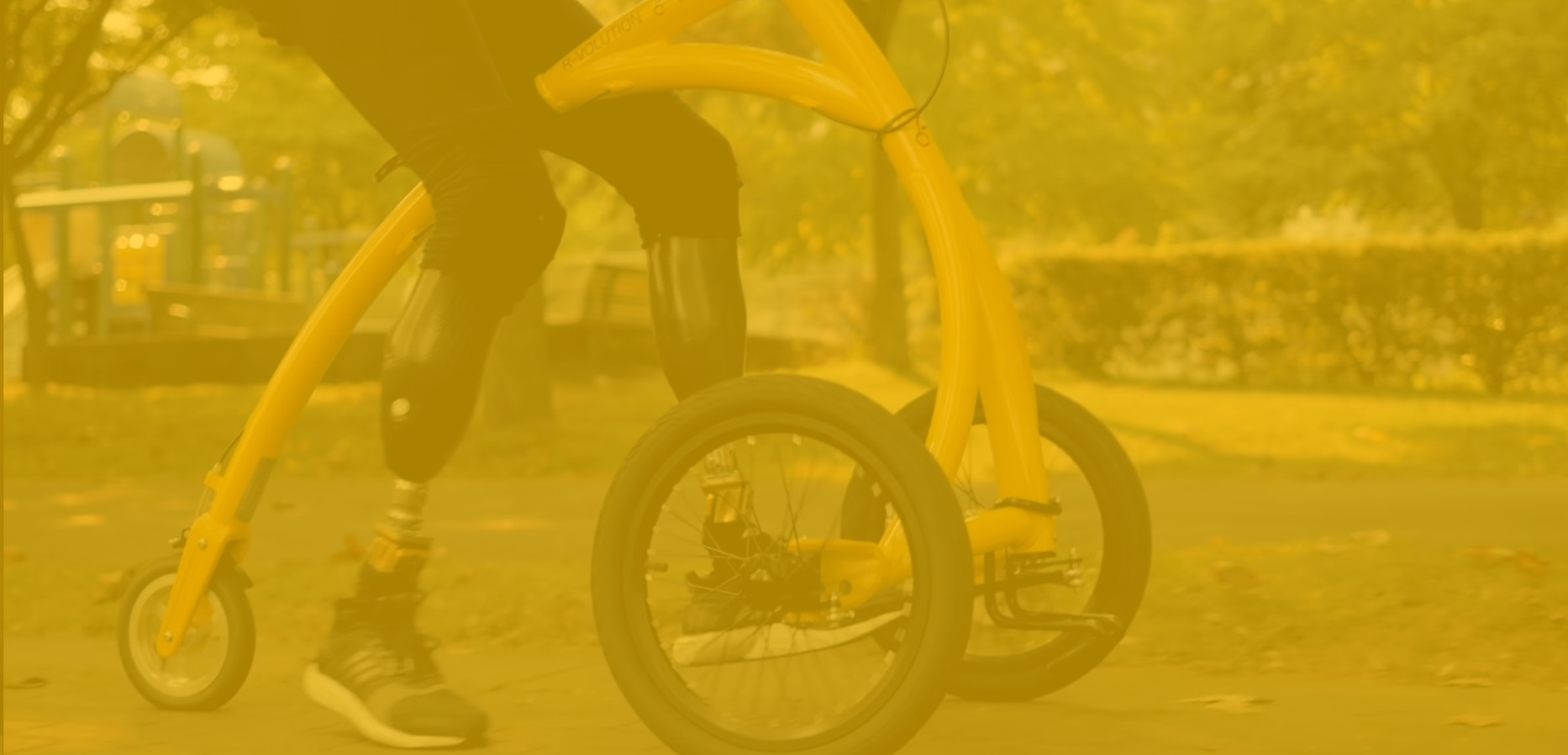 See what the Alinker is made of
40 Suppliers of Product
Yes! We made many very short videos for you to see. We named them according to the activity in the video, so it is easier to find exactly what you need.
Assembly videos can be viewed here: Assembly videos
How to videos can be viewed here: How-to videos
Over the first years already we have experience with hundreds of people with all different abilities and challenges. It is very hard to say who will be successful with the Alinker based on just the physical condition.
In general, we can say that people who have always been quite active and then get confronted with the diagnosis of MS or Parkinson's for example, are looking for something that allows them to keep their active life style.
We can also say that Alinkers are used by people with Parkinson's, MS, Arthritis, amputees, diabetes, stroke recovery, rehabilitation after surgery, neuropathy, RA, SCI and so on.
It is not so much the physical abilities but rather the mind set of wanting to be active and engaged, wanting to be healthy and active, knowing that it will take effort, but that the effort is worth the benefits and well-feeling.
Purely physically, we can say that people need to be at least able to do the following:
• Have some command over your legs.
• Be able to lift one leg while standing on the other.
• Be aware and cognizant of your surroundings.
• Know your limitations in order not to overdo it or be unsafe.
The Alinker can be equipped with klickfix.com systems for small bags and possibly a basket, though we caution you to not to hang too much weight on the steering bar. It makes steering less comfortable and might compromise the steering mechanism.
We are developing Alinker specific bags to be strapped around the frame with Velcro.
In general though, all accessories that can fit on bicycles, can likely fit on the Alinker. Think about cup holders, bells, phone mounts, lights, reflectors, etc.
Keep an eye on the shop for new Alinker specific products we will add to our line of products over time.
We always welcome suggestions from Alinker users as to which accessories they would like or are looking for. So let us know!
The Alinker comes in three frame sizes so far. The inseam is the most important measurement to determine which Alinker suits you best.Each Alinker has an adjustable seat height, giving you a range.
First you need to measure your inseam. NOTE: the inseam for the Alinker is to the ground, not the seam of your pants! (refer to the product page for instructions on how to measure).
You'll need The 22" if your inseam measures between 22 -26.5 inches (56-67cm)( Formerly known as the Happy Small)
You'll need The 27" if your inseam measures between 27 – 31.5 inches (68 – 80cm).  (Formerly known as the Small)
You'll need The 32" if your inseam measures between 32 – 36 inches (81 – 91cm)(Formerly known as the Medium)
If you are right in between sizes please select the smaller frame size.
These measurements are based on a saddle pin with suspension which comes standard on the Alinker. A fixed saddle pin can be fitted, whereby the saddle height will come down by around 1.5 inches (4cm)
We try to always have them in stock so you should have them within a week of ordering, but keeping the balance between sufficient stock and demand is challenging so at times one size might be on backorder. In that case we will let you know the estimated waiting time before you check out. You will see a notification as soon as you select the size in the online shop.
Shipping and estimated delivery times are always estimates and subject to circumstances not necessarily under our control.
The Alinker is designed to make walking easier and is best suited for flat and relatively flat areas. Going up and downhill is more challenging, as going uphill in a wheel chair or on a bike would be. It is hard to speak in general but some people will see slight hills as a good challenge to practice their muscles and gain strength and for other people slight hills might be too challenging.
The standard rear brake is adequate for everyday use and can be held when going down a slight sloping area in order not to speed up. When going down hills, you should not pick up speed, stay under 5Km/hr. (3MPH). The Alinker R-volution should not be used to race downhill for example. Suggested speed should not exceed 5km/hr, going down sloping areas suggested to go slower and stay safe and in control.
How-to Info
video Playlist
How-to Info
Manual & Instructions
This manual contains instructions for adjusting and using the Alinker. It is intended for those using the Alinker and those helping others use the Alinker.